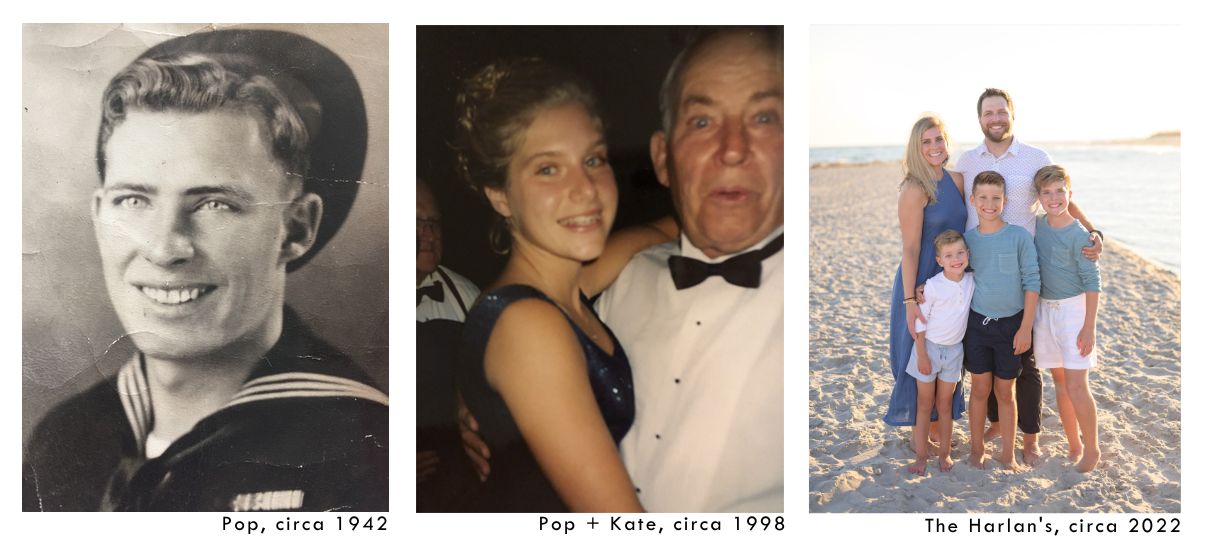 Sullivan County, Pennsylvania is one of the most beautiful places on earth (at least to me). It's quiet, almost untouched, revealing all of creation's extraordinary beauty.

It is home to some of the earliest memories of my grandfather cracking whole nuts after a long work week. He would keep them in wooden buckets with his nutcracker close to his rocking chair in the family room. He was, and is, my hero. He built his own business with his hands, his heart and his brilliant mind. He gave everything he had to those around him; his time, his attention, his love.

To be honest, I never really dreamt of starting a nut business, but I'm so grateful I have, it brings me back to a time & a place so dear to who I am. Being in the kitchen brings it all together for me and it always has. Just ask my momma, whose side I would never leave as she labored with love for all of us in the kitchen.

Health & fitness have been a lifelong passion for me and in the fall of 2019 I tweaked a recipe my sister shared to create a healthier version. I kept baking & tweaking and with the encouragement and support of family & friends (especially my gym community at BURN boot camp, Ashburn), Sullivan Kitchen Co. was born. In the midst of a global pandemic, with nowhere to go, we found ourselves in the ideal environment to start an in-home business. With our faithful supporters by our side, we have steadily continued to grow. In the spring of 2022, we moved Sullivan Kitchen Co. out of our home in Leesburg, Virginia and into commercial kitchen space (such a blessing!) where we are currently baking + producing our tasty products!

As a boy-mom & wellness fanatic, I can honestly say I love our products. They are clean, healthy and downright tasty, pleasing audiences of all ages! We are grateful for the opportunity to serve you and are deeply passionate about everything we do. If you are anything less than over-the-moon enthused by our products and / or our service, please drop us a note & let us know what we can do better. Thank you for your business & support, you are loved and appreciated more than you know.

Kindly,
Kate & Co.